Christopher J. Fox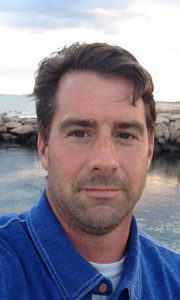 Born and raised in Cumberland, RI WPWA executive director Chris Fox was transplanted into the watershed in 1996 after graduating from the University of Rhode Island. His diverse studies in soils, geology, forestry, and wildlife biology earned him a bachelor's degree in Natural Resource Development. His time at URI's Coastal Resources Center allowed him to work on international projects that focused on the fragile interactions between fresh and salt water. This was just the beginning of his diverse journey to WPWA. After a decade of working in public service and safety as well as construction and other fields Chris found his home at WPWA.
Here he is able to unify all his experience and promote his love for southern New England's waterways. The position allows him to employ his unique skill set while providing limitless avenues to learn and grow. With the boundless support of the WPWA board of directors and staff, the organization has made significant headway since he took the helm in March of 2008. Chris is proud to represent such an outstanding organization and has proven to be an asset to its members.
In his much younger days, Chris paddled by the very building that he now works in as part of a camp canoe trip. This experience in part drives Chris's desire to educate children about watershed science. What little free time that he has, he spends with his family and exploring nature.
Kassi Donnelly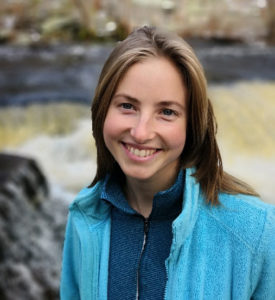 When Kassi first joined WPWA in 2018, her role was "Wild and Scenic Rivers Coordinator" for an active group of volunteers within the Wild and Scenic Rivers Stewardship Council. Kassi has just welcomed her second child into the Donnelly Family! Congratulations! To balance family life, Kassi now fulfills the role as the "Program Director." In this role, she leads nature education and explorations by boat or by land, with a scientific approach, a sense of comradery and an eye for improving physical skills. These programs ensure today's children, and kids at heart, connect with these outstanding rivers.
Kassi graduated from Roanoke College with a bachelor degree in Political Science and a minor in Environmental Policy. Before she came home to WPWA, she worked in the field of environmental education and advocacy for several other conservation organizations. Along the way she earned several awards and certifications that demonstrated she was ready to assume the role of a leader in watershed science and stewardship.
One reason Kassi thrives in her role at WPWA is because she grew up in the woods of West Greenwich, RI and on the coast in North Kingstown, RI. During this time her sister and nephews led her to horseback riding and outdoor explorations. Those early connections made with the natural world are what drove her back to the watershed where she enjoys having Arcadia Management Area right in her back yard. Having direct access to Arcadia from her ranch is just as important to her as it is to her horse, Noah. When Kassi isn't trail riding with Noah she enjoys caring for her young sons and husband, or simply reading, birding or growing flowers.